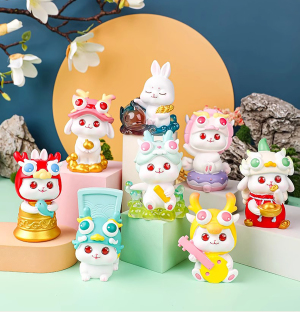 Lucky Rabbit Blind Box Toys Ornament Home Decor
Lucky Rabbit Blind Box Toys Ornament Home Decor
$11.69
This decoration piece can be used in your car or at home to add a touch of style.
Made from eco-friendly and non-toxic materials, its cute yet cool design will elevate the look of any space.
Every blind box series will include a hidden style for you to discover.
Size: 5*5*9cm.
5 in stock